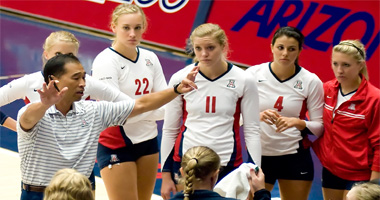 What Separates this Camp From Others?
Head Coach David Rubio personally directs all sessions.
All camp coaches are trained to use the same techniques.
All participants receive a camp T-shirt.
Player to coach ratio of approximately 6:1.
All camp sessions since 1992 have succeeded expectations due to its growth.
Reminders
Each camper must have an E-signature on file with their online registration, or a hard copy mailed in with their registration in order to participate.
Fax to: 520-626-7018 or send to Camp address.
Camp Policies
DEPOSITS
A deposit of one-half the camp total must be received with your signed registration form in order to have your registration processed. Remaining camp balance payments are due before or upon check-in for each session. Credit Card payments are not accepted at check-in.

For Team Camp, a non-refundable, deposit of $45 per participant or $500 per team is required to save a spot. Applications must be complete in order to be process. All Team Payer Registration Forms must be submitted with Team Camp Registration & Camp Policy Form by the Coach.

CANCELATIONS & REFUNDS
If you must cancel, please let us know immediately. It will allow us to have the opportunity to admit someone on the waiting list. There is a $75 NON-REFUNDABLE fee applied to EACH camper. Refunds will be sent within one week of that camps completion. Please understand that the cancelation fee is non-negotiable as these registration fees are spent on facilities, insurance, supplies, securing coaches, etc.
PAYMENTS
Make all checks payable to David Rubio Volleyball Camp

David Rubio Volleyball Camp
1 National Championship Dr.
McKale Center Room 211,
Tucson, AZ 85721

Credit Cards payments are only accepted on-line. Credit card payments are not accepted at check-in.

For more information call Amanda Rubio at 520-818-8668 or email: davidrubiovolleyballcamp@gmail.com
SUPERVISION & CONDUCT
All campers are expected to conduct themselves responsibly and follow all camp rules. Campers are expected to be on-time for all sessions. No alcohol, no smoking, no drugs. If you are caught using or in possession of any of these, you will be sent home immediately; no refund will be given. Always let your coaches know where you are. 24 hour supervision for all campers. Meaning they will be escorted to and from all eating facilities and the dorms by a coach at all times. If you have any questions or special needs, please contact us.