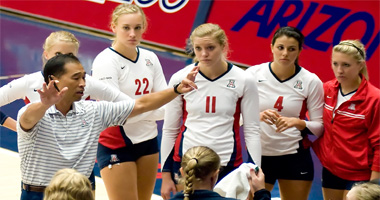 What Separates this Camp From Others?
Head Coach David Rubio personally directs all sessions.
All camp coaches are trained to use the same techniques.
All participants receive a camp T-shirt.
Player to coach ratio of approximately 6:1.
All camp sessions since 1992 have succeeded expectations due to its growth.
Reminders
Each camper must have an E-signature on file with their online registration, or a hard copy mailed in with their registration in order to participate.
Fax to: 520-626-7018 or send to Camp address.
Coaches Clinic
Who:

High School, Junior High and Club Coaches, and anyone who wants to learn.

Description:

Attending coaches will meet with Coach Rubio for a minimum of four hours to go over the specific needs of coaches in attendance. The focus for the 2018 will be to increase each attending coaches knowledge of advanced technical and systemic training techniques.

Date:

July 13th – July 15th, 2018

Registration:

All participants must turn in completed registration form by July 1.

Click here for form

Check - in:

July 13, 2018 @ McKale Center 12pm-1:30pm

Payment:

$65 for all coaches with team attending camp.
$115 for all coaches without a team attending camp.
Please make checks payable to

David Rubio Volleyball Camp

Address:

Send payments and registrations to: David Rubio Volleyball Camp
1 National Championship Dr.
McKale Center Room 211
Tucson, AZ 85721

Parking:

If you bring a vehicle, you are responsible for obtaining a parking permit. For permits, call (520) 621-3710. You will not need a parking pass for pick-up/drop-off scheduled times (there will be temporary parking available) however, if you plan on staying an extended amount of time on the pick-up/drop-off dates you will need to obtain a permit. You DO NOT need parking permits for weekends or weekdays after 5pm. Limited metered parking is also available. Parking is also available in the Cherry Garage adjacent to McKale Center hourly rates apply.

Meals:

No meals are provided for team camp/coaches clinic.

Housing:

No housing is provided for team camp/coaches clinic.

Contact:

For questions/concerns please contact Amanda Rubio at (520) 818-8668 or e-mail

davidrubiovolleyballcamp@gmail.com

.