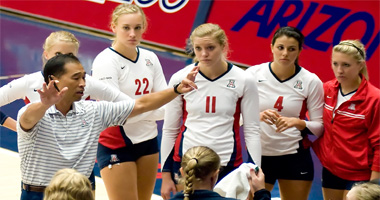 What Separates this Camp From Others?
Head Coach David Rubio personally directs all sessions.
All camp coaches are trained to use the same techniques.
All participants receive a camp T-shirt.
Player to coach ratio of approximately 6:1.
All camp sessions since 1992 have succeeded expectations due to its growth.
Reminders
Each camper must have an E-signature on file with their online registration, or a hard copy mailed in with their registration in order to participate.
Fax to: 520-626-7018 or send to Camp address.
Welcome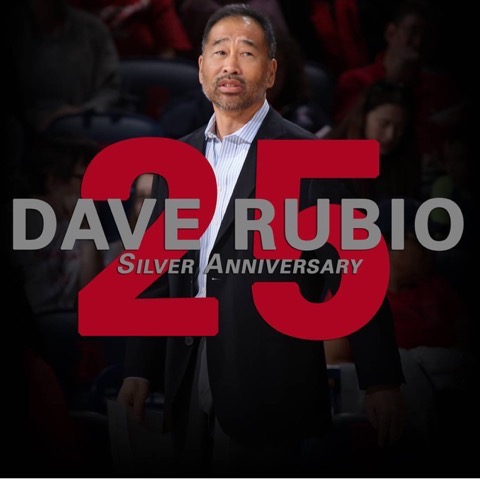 We are looking forward to another great year of summer camps, specifically designed to create a positive learning environment for everyone who attends.
Head coach David Rubio will personally direct each camp session. His hands-on approach has made him one of the most successful camp coaches in the country.
Mini Camp
Dates: May 29th - May 31st 9am-3pm
Ages: Girls & Boys 7-13 yrs of age
Cost: $180 - Includes lunch
This camp is designed for young athletes who are brand new to volleyball. These sessions will focus on the basics of passing, setting, attacking and serving. The atmosphere will be fun and upbeat creating an excitement for the game. Along with the great training, the campers will have opportunities to see the U of A campus and meet some of the U of A players. Lunch will be provided all three days and all campers will be supervised at all times. Click here for details..
If you can't register please contact Amanda Rubio at (520) 818-8668.
Serve and Pass Clinic
Dates: May 29th - May 31st - Limited Enrollment 5pm -8pm
Ages: Girls & Boys 13-18 yrs of age
Cost: $130
This clinic is designed for all players, regardless of level, who have a desire to improve on the two most important skills in volleyball. Each session will be led by David Rubio. The player to coach ratio will be 6:1. Both skills will be taught in progression to make sure each player is performing the skills mechanically correct. The focus will only be on these two skills, the improvement will be substantial in the three days. Click here for details.
Intermediate & Advanced All Skills Camp
Dates: July 6th - 8th, 2018
Ages: Girls & Boys 10-18 yrs of age
Resident: $425 - Meals and lodging included
Commuter: $300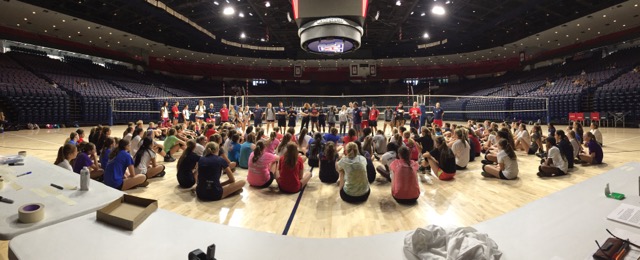 This camp seeks to introduce the proper mechanics of each skill, while also providing an opportunity to experience high-level training within their position. There will be two sessions of specific position-training and six sessions of team training. This camp is designed for the player who wants to be exposed to the best volleyball instruction the state of Arizona has to offer. Click here for details.
Position Camp
Dates: July 9th - 11th, 2018
Ages: Girls & Boys 10-18 yrs of age
Resident: $425 - Meals and lodging included
Commuter: $300
This camp is designed for players who have the desire to improve their position specific skills. The camp will be taught with a hands-on approach. Each camper will be taken through step-by-step progressions, which will include basic fundamentals. Each position will focus on their appropriate footwork, hand positions, and arm swing mechanics. Setters will be trained in advanced concepts that will include setting various quick sets and running an offense. Attackers will be trained in advanced positional attacking. Liberos will focus on footwork, platform angles and proper posture. The player to coach ratio will be 6:1, allowing tremendous feedback for each camper. Click here for details..
High School Team Camp
Dates: July 13th 2-9pm, July 14th 9am-4pm, July 15th 9am-4pm
Cost: $110-$140 per camper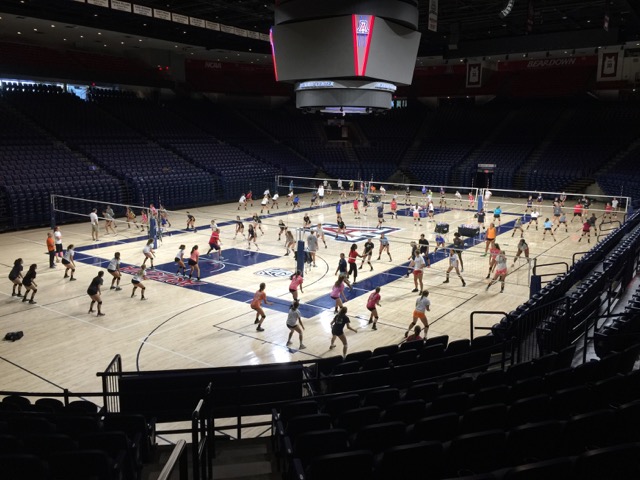 High school girls and boys TEAMS. Capacity: 36 girls teams and 12 boys teams, (minimum 8 players per team).

*Coaches are responsible for registering the teams.

The team camp is designed to give high school teams the opportunity to practice together in a collegiate atmosphere. The practices will include advanced offensive and defensive systems that will raise the overall level of the team. Team system work and tournament play will be provided each day. Teams have the option of attending the team camp with or without a camp coach provided. If the team attends with a coach, the fee is $110 per player. If the team opts for a camp coach to be assigned to them, the fee is $140 per player. This decision is made by your coach. Two sessions per day. 1st— Individual Skill Training 2nd— Team Tournament Play.
Click here for details..
Coaches' Clinic
Dates: July 13th - 15th, 2018
All coaches interested in volleyball are accepted.
Cost: $65 for coaches attending with a team, $115 for coaches attending without a team.
Attending coaches will meet with Coach Rubio for a minimum of four hours to go over the specific needs of coaches in attendance. The focus for the 2018 will be to increase each attending coaches knowledge of advanced technical and systemic training techniques. Click here for details..
Elite Camp
Dates: July 16th - 18th, 2018 - 130 Max Enrollment
Who: Upper level Club Player, Junior Varsity and Varsity players
Resident Cost: $425 - includes meal and lodging
Commuter Cost: $300
This camp is designed for the upper-level club player, high school junior varsity and/or varsity player. Skill progressions begin with single-contact drills and move to multi-contact, combination drills before culminating with complex transition and team drills. Two of the eight sessions in camp will consist exclusively of position-specific training. The remaining six sessions will be high-intensity and mimic a college-level practice. Click here for details.